Manali is a small tourist town, part of the Kullu district in Himachal Pradesh. was there in July, summertime, probably the best time to be there.

I'm just gonna recount my favourites...

- - - - -

Firstly, the weather was perfect. sunshine, clear skies and cool air. coming from the equator, i was extremely grateful for that.

- - - - -

Shopping in Manali is not commonly mentioned, but to me it was so delightful. everything was colourful and aesthetically beautiful. i remember there being two shopping districts, Mall street and Old Manali.

Mall street seems to be the main marketplace. I noticed a couple of shops selling Kashmiri shawls, it seems to be a featured item in Himachal Pradesh, and most of the ladies around town had one around their shoulders. these shawls are colourful and highly ornamented. i got an absolutely gorgeous one in gray, of cashmere and silk, for 1500rps.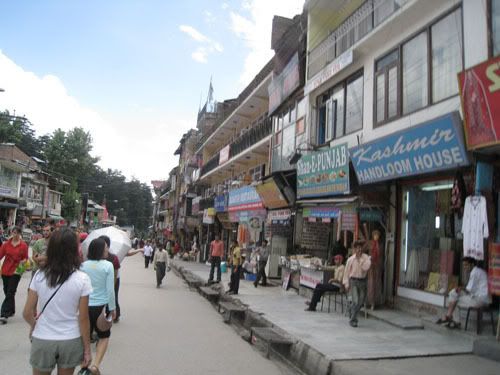 Mall street



at Old Manali, an up-slope street lined with shops, sold items that were Hippie inspired. Manali is one of the key destinations on the Hippie trail, so over the years they probably adapted to this intervention.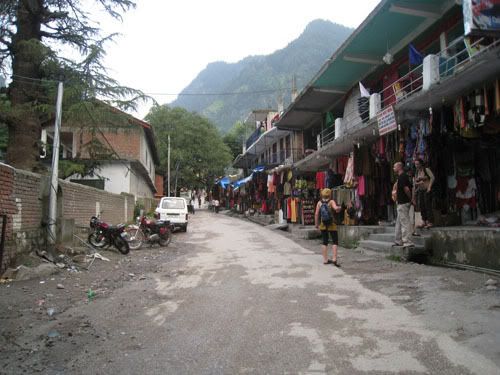 at Old Manali



Old Manali was where i came into contact with the locals. all of them smile back, very heartwarming. i saw a girl wearing a pair of harem pants in magenta, she was running around. she looked so adorable in them, inspired me to buy two pairs for myself, lol..

- - - - -

the group i was with, we trekked up one of the hills behind Old Manali. the greenery on the hills were picture perfect, almost like walking right into a fairytale storybook. so we frolicked around in the clearings for abit. along the way were small streams, and cows grazing. at the peak there was a lovely view of the town. it was very uplifting for the spirit.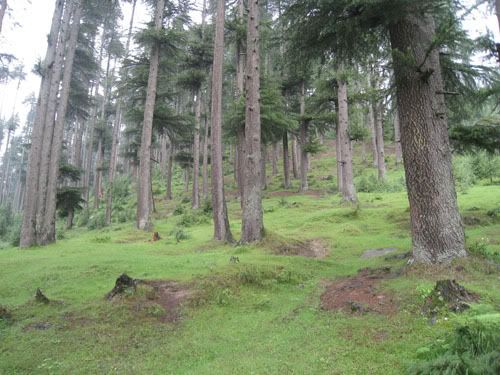 fairytale woods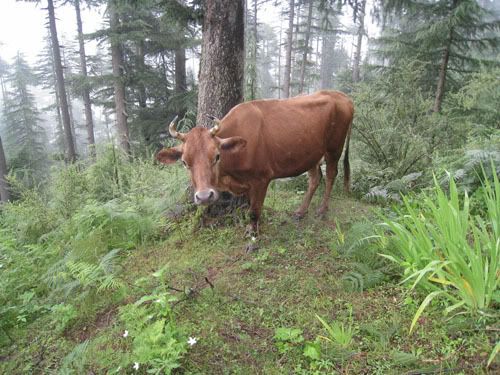 a cow



i believe Manali is also a good starting point for treks to the Himalayas in the summer. and that was what i was in Manali for. from there, i took a jeep towards Chandratal Lake.

- - - - -

in my opinion, quite a touristy place. but i wouldnt mind going back there to simply spend time. enjoy the weather, the nature, meet more friendly locals, soak up the hippie spirit.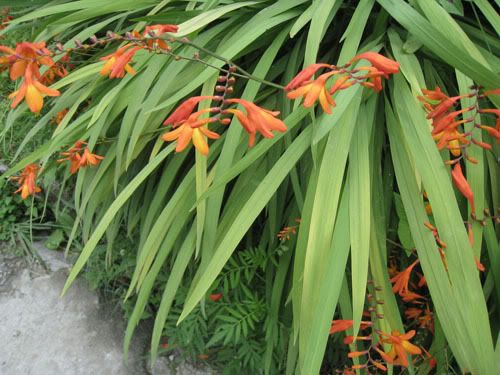 picturesque