If you go to India during the monsoon, many nature parks are closed. But Keoladeo Ghana National Park
in Bharatpur, near Agra, is a rarer place where the monsoon is the right season.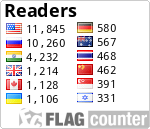 Asian Openbill Stork (Anastomus oscitans) bringing a branch to repair the nest in the beginning of breeding season.

You can find some pictures and a little history in my earlier post.